2019 Tennis Seniors NSW State Championships

ITF Seniors Circuit - Grade 1

Eastwood Thornleigh District Tennis Association
Pennant Hills Park

Friday Oct 4 - Monday Oct 7

ENTRIES CLOSE : Tuesday September 24 10.00am GMT
All players playing IPIN events - Singles, Doubles or Mixed must also enter online
on the ITF Seniors IPIN online entry site.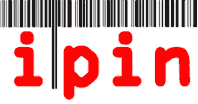 Click ipin above to enter on the IPIN site
This is in addition to entering below.
The Tournament week On IPIN site is September 30 2019
At midnight UK time the IPIN servers are down for maintenance.
Try to avoid entering on IPIN between 8.45 am and 9.30 am AEST.

Championship confirmation entry lists

Download Entry Form and Regulations
(pdf format)